Topological Data Analysis with TTK Training
This course is an introduction to data analysis with topological methods, with the open-source library Topology ToolKit (TTK).
Topological Data Analysis (TDA) is a family of techniques for the extraction of structural patterns in complex data. In broad terms, it provides efficient, robust and multi-scale tools for feature extraction and comparison. These tools are particularly well suited for the analysis of datasets with a complex structure and have been successfully applied to a variety of contexts: fluid dynamics (for vortex tracking), quantum chemistry (to analyze molecular interactions), material sciences (porous media), combustion, astrophysics, bioimaging, or even data science (for data clustering, data reduction, dimensionality reduction, etc.).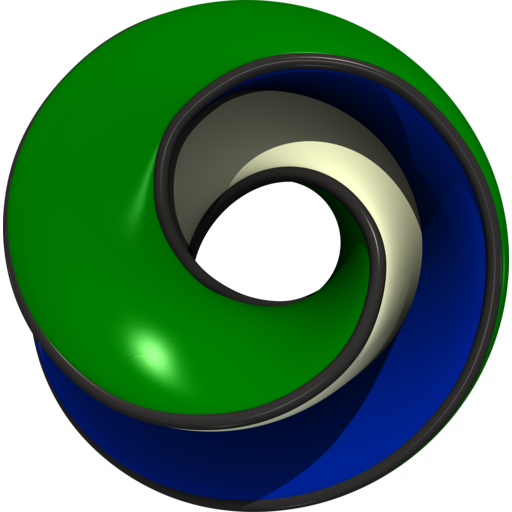 If you are dealing with large and complex datasets which encompass an intricate structure that you'd like to extract and analyze, then you are likely to be interested in this course.
This course gives a quick, informal and intuitive description of the main tools in TDA and includes several hands-on exercises on concrete real-life use cases with TTK, a leading open-source library for TDA.
This course targets mainly novice users, who would like to discover TDA with a direct, concrete and application-oriented appeal. It also targets users who are already comfortable with ParaView, but who would like to discover TDA and TTK. Finally, it also targets users already interested in TDA, but who would like to get started with TTK and ParaView.
Objectives
Discover topological methods for data analysis and visualization

Discover their main concepts and typical applications

Apply these concepts with TTK/ParaView/Python on concrete use cases in fluid dynamics, image processing, quantum chemistry, bioimaging, point cloud processing or data science.
Prerequisites
A basic knowledge of python is a plus (but not mandatory)
Program
Concepts (morning)

Introduction to Topological Data Analysis with TTK

Introduction to the ParaView ecosystem

 Application and exercises (afternoon)

Extracting salient points with Persistence diagrams – Application to vortex extraction

Filaments and basins with Morse-Smale complex – Applications to image segmentation, molecular structure extraction, surface reconstruction, data clustering

Salient components with Merge trees – Application to medical data segmentation

Comparing data sets with topological signatures – Applications to ensemble clustering and interactive inspection (with dimensionality reduction)
This training course will be taught in English. Course notes are also in English.
Attendees are invited to participate in Kitware's office preferably. Online attendance is also possible.
Participants are asked to bring a laptop computer for this training session.
The instructor will communicate all the specifications required to each participants before the training session.
Kitware SAS is registered as a training center in France
Practical Information
Duration: 1 day
Next training Date: November 25, 2022
Time zone: Paris (CET / GMT+1h)
Schedule: 9am to 5pm
Location: Kitware's office (preferred) – online (optional)
Price: 800€
Registration closing date: November 10, 2022
Company Training
All our training can be offered on site with a custom agenda. Contact us for more information.
Meet the instructors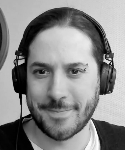 Julien is a research director with the French center for scientific research (CNRS) and he is affiliated with Sorbonne University, where he teaches computational topology and data analysis and visualization.
Prior to his CNRS tenure, he was a Fulbright scholar at the Scientific Computing and Imaging Institute at the University of Utah.
He is the founder and lead developer of the Topology ToolKit (TTK), an open-source library for topological data analysis and visualization. His research expertise lies in topological methods for data analysis and visualization. He is the principal investigator of the ERC project TORI, dedicated to large-scale data reduction with topological methods.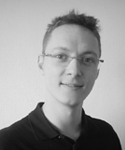 Charles is a Lead Developer Engineer on the Scientific Visualization team at Kitware Europe.
During the first 3 years at Kitware, Charles worked on his PhD on "High performance level-set based topological data analysis" in cooperation with Sorbonne University. During his research work, he became one of the main contributors of the TTK library.
After defending his thesis, Charles joined the Scientific Visualization team where he mainly works on maintaining VTK and TTK. His main subjects are high-performance computing, meshing and discrete geometry.